Ashleigh & Burwood Geurolie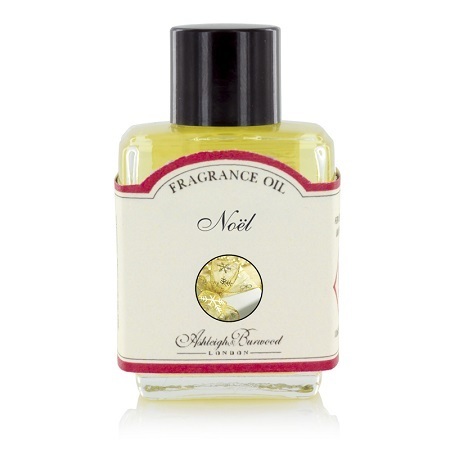 Ashleigh & Burwood 12ml Geuroliën
Geuroliën kunnen alleen worden gebruikt of gemengd worden om geparfumeerde geur te creëren.
Verdun een paar druppels in water in je olie brander of strooi een paar druppels op potpourri of andere producten voor een heerlijke geur in huis.
Let op !!Deze geurolie kan niet in onze Ashleigh & Burwood Fragrance Lampen worden gebruikt en zal de lampwick beschadigen.
Antique Rose Ashleigh & Burwood 12ml Geurolie

Ashleigh & BurwoodAntique Rose 12ml Geurolie

Delicaat, romantisch en typisch Engels. De zoete geur van roos, vermengd met hyacint, heide en jasmijn zorgt voor een heerlijke hoorn des overvloed..

Verdun een paar druppels in water…

3,95 €

Champagne Noel Ashleigh & Burwood 12ml Geurolie

Ashleigh & Burwood Champagne Noel 12ml Geurolie

Een luxe metgezel voor een seizoen dat in stijl wordt gevierd. Verhef een toast met vrienden als decadente gouden tonen van champagne opborrelen uit een bruisend citrushart gezoet…

3,95 €

Christmas Spice Ashleigh & Burwood 12ml Geurolie

Ashleigh & Burwood Christmas Spice 12ml Geurolie

De vertrouwde combinatie van feestelijke geuren. Sappige sinaasappel, kruidnagel en nootmuskaat samen met zoete vanille en gember.

Verdun een paar druppels in water in je olie…

3,95 €

Enchanted Forest Ashleigh & Burwood 12ml Geurolie

Ashleigh & Burwood Enchanted Forest 12ml Geurolie

De geur van een betoverend bos met eucalyptusblad, vetiver, irishout en specerijen wordt versterkt door een overvloedige basis van tonkaboon, barnsteen en mos.

Verdun een paar…

3,95 €

Freesia Ashleigh & Burwood Geurolie voor je geurbrander

Ashleigh & Burwood Freesia 12ml Geurolie voor je geurbrander

Verdun een paar druppels in water in je Geurbrander of strooi een paar druppels op potpourri of andere on-geparfumeerde producten voor een heerlijke geur in huis.

Als…

3,95 €

Japanese Orchid Ashleigh & Burwood Geurolie

Ashleigh & Burwood Japanese Orchid 12ml Geurolie

De onmiskenbaar delicate geur van exotische orchidee doordrenkt met zoete sinaasappel en groene neroli.

Verdun een paar druppels in water in je Geurbrander of strooi een paar…

3,95 €